WANG Yibo, a research fellow from IGG, was appointed as a member of the Education Committee of European Association of Geoscientists and Engineers (EAGE). He is the first ever member from China. First Break, a publication of EAGE, reported the news.
EAGE is an international academic organization for geoscientists and engineers and has a wide influence in the fields of geoscience and energy industry. As a global professional platform for both industrial and academic circles, EAGE has approximately 19000 members all over the world, whose research range covers geophysics, oil exploration, geology, reservoir engineering, mining and mineral exploration, civil engineering, tunnels and environmental issues. EAGE aims to promote the development and application of geology, geophysics and the related disciplines, and accelerate technological innovation and cooperation and exchange. EAGE has its headquarters in the Netherlands, and has several regional offices in Houten, the Netherlands (Europe), Moscow (Russia), Dubai (the Middle East), Kurla Lumpur (Asia-Pacific) and Curacao (America). It also has two branches – oil and natural gas, and surface earth sciences.
EAGE's annual meeting is the most important activity for geoscientists and engineers. It is generally held in different cities in Europe each May or June and attracts over 7000 researchers. The annual meeting includes technical conferences and exhibitions and covers applied geosciences and the related engineering disciplines. EAGE aims to promote the development and application of geosciences and related engineering disciplines through publications, meetings, seminars, education programs and exhibitions. It also aims to accelerate innovation and technique progress, and serve as a platform for exchange and cooperation among researchers in related fields.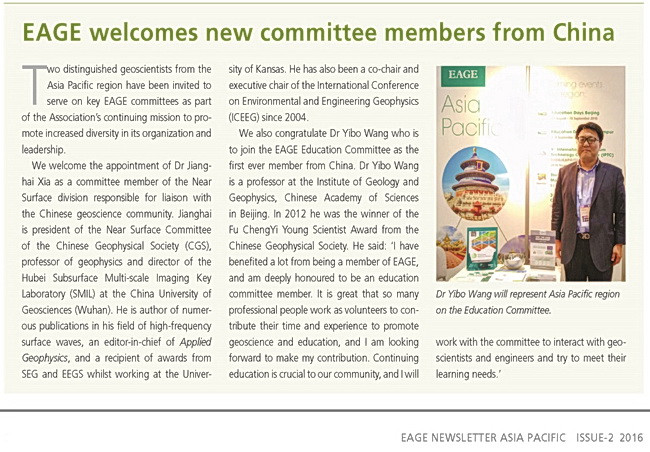 Related news on First Break