Recently, Dr. Qi Shengwen was invited to be an Editorial Board Member of the prestigious journals Engineering Geology and Bulletin of Engineering Geology and the Environment.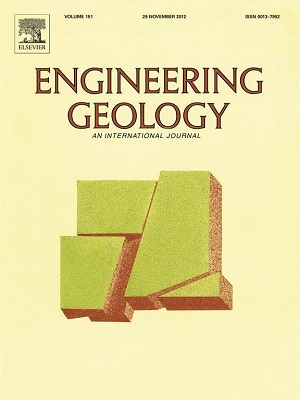 Engineering Geology is the leading journal in the field of engineering geology and it is an international interdisciplinary journal spanning the fields of engineering geology, geomorphology, structural geology, geophysics, geotechnics, geochemistry, and geology. Geological studies must show relevance to engineering, environmental concerns, and safety. Topics of interest include hot-waste storage, groundwater rehabilitation, landscape planning, natural hazards (seismicity, hydrology, geomorphology, subsidence, slope stability), pollution and contamination, and remote sensing techniques including LiDAR. Paper types considered shall be original research articles, case histories, and comprehensive reviews. Case studies, in particular, should emphasize why the paper is of interest to the international readership of this journal, and/or what new or novel research or analytical methods are being presented. Engineering Geology is published by Elsevier and was first published in 1965.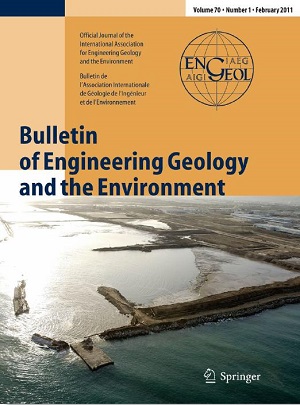 Bulletin of Engineering Geology and the Environment is the official journal of the International Association for Engineering Geology and the Environment.Created in 1970, Bulletin of Engineering Geology and the Environment is published by Springer. It reports on the investigation, study and solution of engineering and environmental problems arising from the interaction between geology and the activities of humanity, as well as measures for the prevention or remediation of geological hazards. The journal discusses the geomorphology, structure, stratigraphy, lithology and ground water conditions of geological formations; characterisation of the mineralogical, physico-geomechanical, chemical and hydraulic properties of earth materials involved in construction, resource recovery and environmental change; assessment of the mechanical and hydrological behaviour of soil and rock masses; prediction of changes to the above properties with time; determination of the parameters to be considered in analyzing the stability of engineering works and earth masses; maintenance of the environmental condition and properties of the terrain.
Details can be found at Here and Here