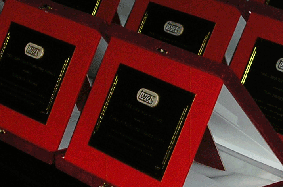 The Academy of Sciences for the Developing World (TWAS) has announced the winners of the TWAS Prizes for 2011 at the Academy's 22nd General Meeting in Trieste, Italy.
Professor WU Fuyuan is a winner of the prize for Earth Sciences. WU is recognized for his outstanding research on petrogenesis of granite and lithospheric evolution in eastern China and technical developments of isotopic analysis by laser ablation.
Each TWAS Prize carries a cash award of USD15,000. The winners will lecture about their research at TWAS's 23rd General Meeting in 2012, where they will also receive a medal and the prize money.
TWAS is an autonomous international organization founded in 1983 in Trieste, Italy. Its principal aim is to promote scientific capacity and excellence for sustainable development in the South.