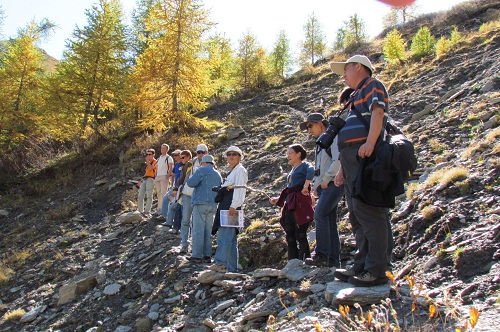 The project of seismic array detection in Western Alps is launched recently by researchers from China, France and Italy. The Institute of Geology and Geophysics, CAS is Chinese delegation. Professor WANG Qingchen is Chinese head.
December 2010, three countries scientists discussed the seismic detection meaning and  implementation possibility of Western Alps and reached a preliminary agreement in Green Noble, France.
September 26, 2011, Chinese scientists went to France, with French and Italian scientists in the Western Alps, discussed the technical details of mobile seismic array laid and signed the memorandum.
The aim of science project is to reveal the crust and upper mantle structure and the deep Earth dynamics of Western Alps.